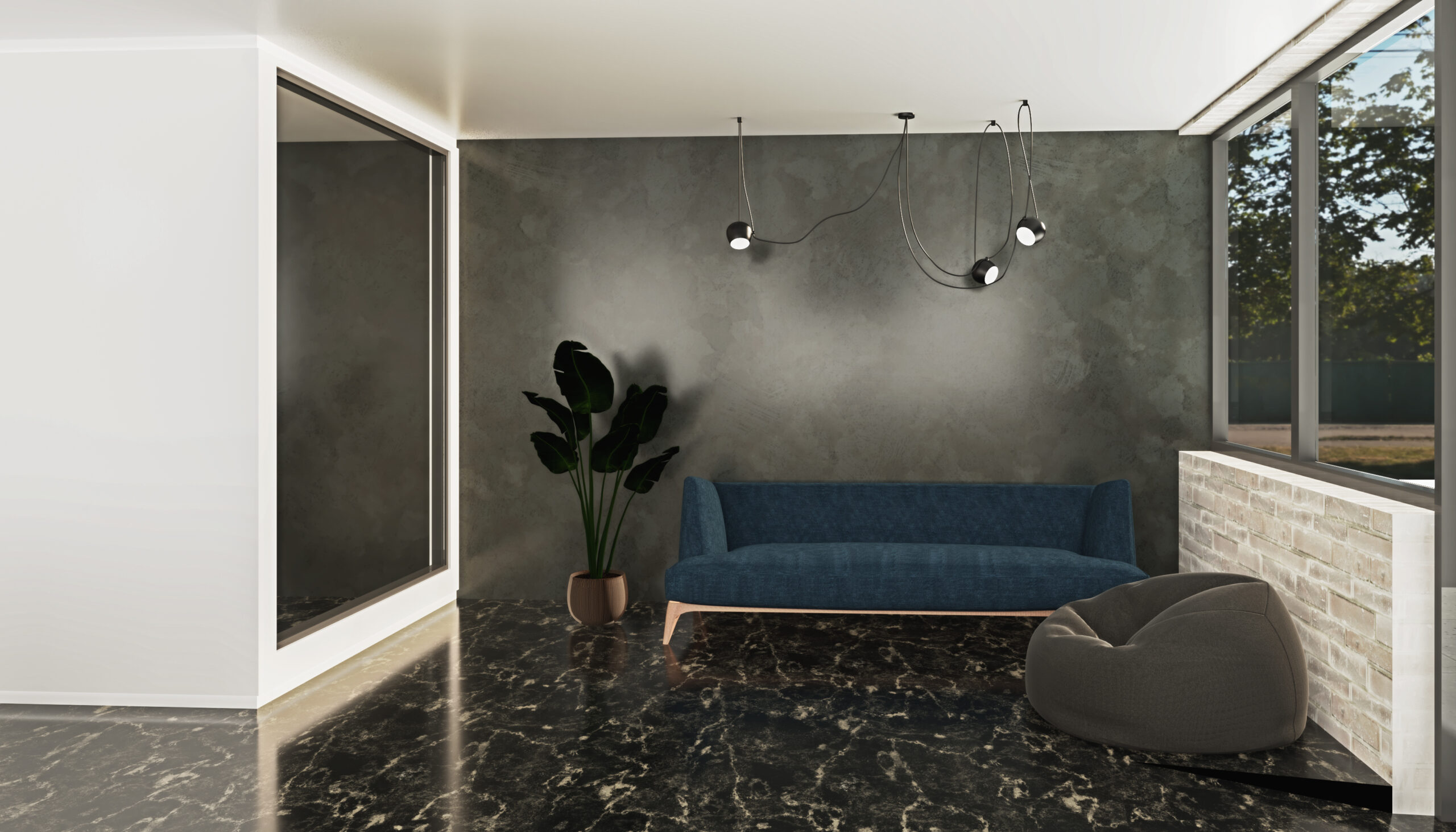 Considering epoxy floor coatings is a great way to enhance the look of your business. Epoxy has the unique ability of being able to cover a damaged and stained concrete floor. You can breathe life and color into your industrial or commercial space with epoxy floor coverings. A relatively easy and affordable upgrade to your space, choosing to cover your concrete floors with epoxy rather than poor entirely new floors is often a much more desirable option. Here are our top four reasons why we think epoxy is a great alternative for your flooring here in the Waverly, OH area.
Epoxy Is Easy To Install
Epoxy floor coatings are easy to install, which means the professional installer can get the job done quick! Many types of floor installation can take time, preparing sub floors and making sure the setting is just right could mean closing shop for longer than is ideal for a business. However, epoxy floor coatings can be installed relatively quickly, which means less down time for your place of business. Another plus is if you can section off your business and do the epoxy in sections, you could potentially have little to no downtime at all. As a whole, epoxy is a quick installation process that will have your business ready to roll in no time flat!
Durability Of Epoxy Flooring Is Key
When you are considering epoxy services you may wonder if the final product is durable? Foot traffic is no problem with epoxy flooring. Epoxy coating on your commercial or industrial floors is a great alternative because it looks so nice and can hold up to quite a bit of wear and tear. You can count on the longevity of your epoxy floors when they are properly maintained. Another great aspect along the lines of wear and tear is that epoxy floors can handle extreme temperatures. Since epoxy is heat and water resistant you can breathe a sigh of relief knowing that hot summers won't cause you too much trouble, and even better during our long winters here in Ohio salt and snow being tracked through will cause no harm. Epoxy is an incredible and durable solution for your industrial facility.
Epoxy Maintenance Is A Breeze
Keeping your epoxy floors maintained is painless! Epoxy doesn't require any special cleaners to keep it looking wonderful. Regularly mopping and sweeping the flooring in your business is all you need to do to have fantastic look floors for many years. This is a great attribute when it comes to epoxy in a business, you and your employees will be able to keep your floors looking flawless with only the most minimal effort. Having epoxy floors in your Waverly, OH business will really keep things simple and that is a time saver any business owner can get behind.
Epoxy Adds Flair To Your Floors
You can do so much visually with epoxy. You can create interest and visual effect with epoxy that will make your business stand out. One fun option for your epoxy flooring is to consider having it done in the color of your logo to match your company aesthetic. Epoxy is like no other floor on the market, you can make a real splash with epoxy! With epoxy flooring in your Waverly, OH area business you can stay on brand even on the floor!
With so many pros, epoxy floors are a great solution to updating your commercial or industrial space. Your new floors will be the talk of the industry!