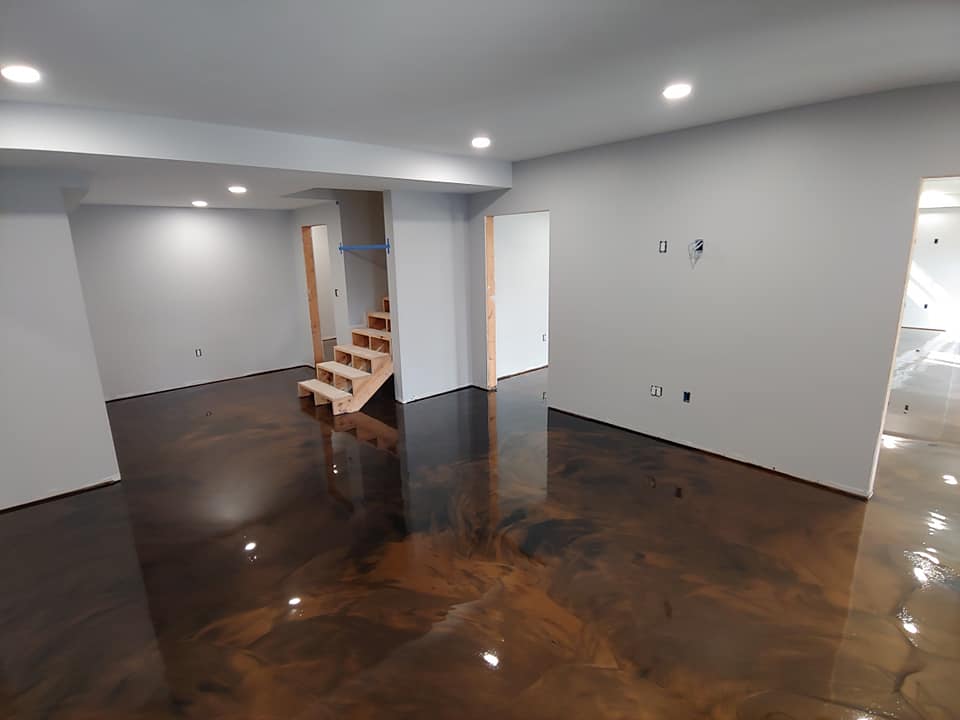 Domestic Epoxy Resin Floors
Are you looking for an original, practical, and beautiful flooring solution for your home? If so, you've come to the right place! Epoxy resin flooring may not be your first thought when looking for flooring for a domestic property, yet you may be surprised how popular this solution is becoming with homeowners in Lucasville, OH, and across the country.
Why choose resin flooring, and what are the benefits of our top-quality resin floor solutions? First, we should explain that we offer several resin flooring options for homeowners. This allows us to tailor your floor precisely to your needs. Resin is a cost-effective method of flooring and can be used to great effect in terms of color and finish.
Let's look in more detail at why many of our satisfied clients are choosing resin floor for their homes.
Modern and Stylish Finish
Carpets, hardwood floors, and tiles – the traditional flooring solutions – all have their benefits and can be very beautiful.
Yet we believe that resin floors will continue to grow in popularity as more homeowners recognize the benefits of this original and unique solution.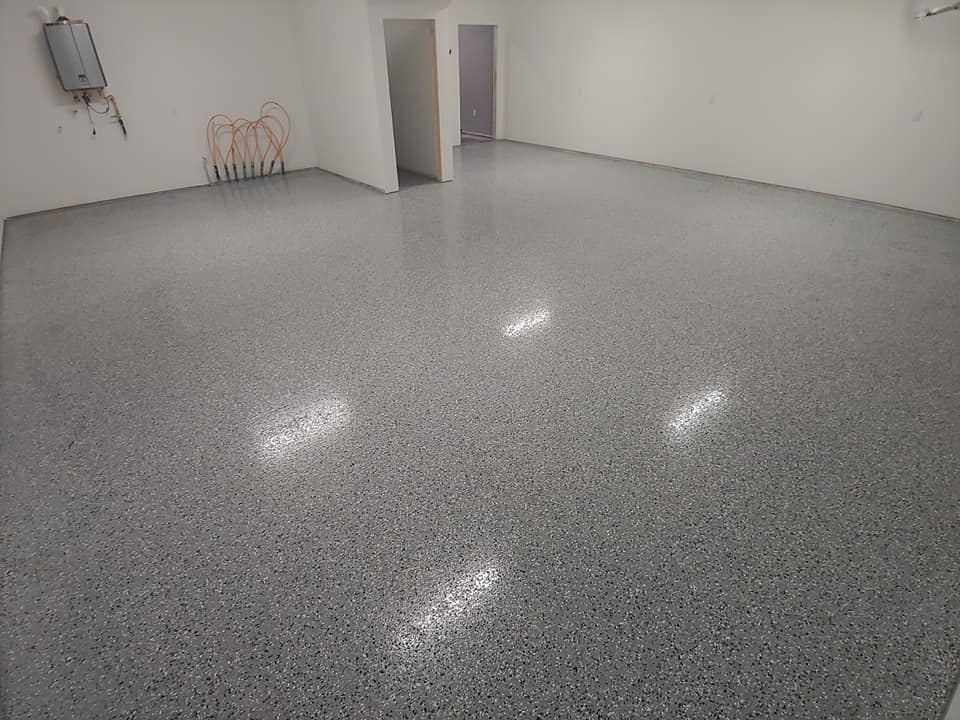 We can install resin floors in any color, and our choices range from a single-color resin floor of 3mm thickness, to luxurious and magnificent deluxe, comfort, and acoustic extra soft floors up top 7.5mm. A further benefit of resin floor is that it is 'poured' on site. This results in a smooth and beautiful finish with no joins or gaps where the floor meets the walls.
We are experts in laying quality resin floors and guarantee you a finish that is the best in the business, and our friendly and professional team are here to answer any questions you may have about resin floors and advise you as to the best solution for you.
With many years of experience in installing quality resin floors for both domestic and commercial clients you can rest assured you are in safe hands when you choose us for your new floor. We offer a full range of resin flooring solutions and work only with the best quality materials in the industry.
Epoxy resin floors are suitable for most underfloor heating systems, so if you are looking for flooring for a new-build we are the people to talk to. Our flooring is also suitable for older buildings, and we can provide a full range of colors to suit any requirements.
Resin flooring is also an eco-friendly solution and is among the most cost-effective flooring methods of all. Please take a look at our website where you can see images of floors we have laid for satisfied clients.
Get in Touch Now
If resin sounds like the flooring solution for you, then you're making a wise choice. Resin flooring is affordable, long-lasting, and durable even in rooms of heavy footfall.
When laid by our team of expert resin flooring installers we promise you an original and beautiful floor that you can enjoy for many years.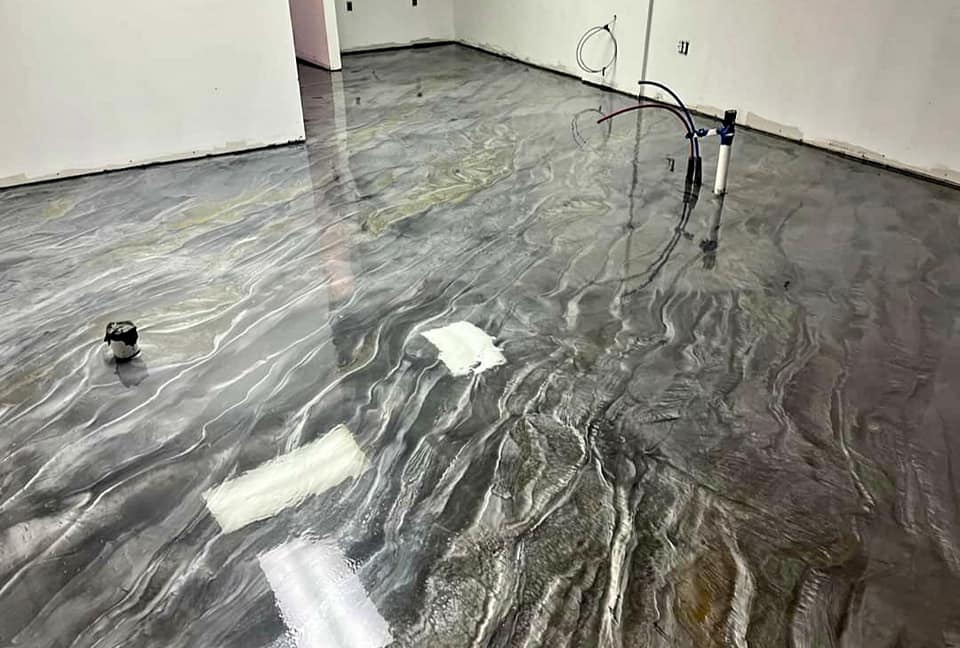 Now servicing Lucasville, OH, Portsmouth, OH, New Boston, OH, and surrounding areas. Fill in the form on the website and we'll get back to you or get in touch and one of our team will be happy to chat about your resin floor requirements.